Trade associations from across the housing industry are on the front lines of issues that lenders, real estate agents and everyone in between face every day. In these letters, they give their members an inside look at what they are working on, and the most important issues facing each industry today. The following organization updates were originally published in HousingWire Magazine's August/September issue. Click here to read the full issue.
Katie Sweeney, CEO and Chairman
AIME Members,
As the summer progresses and market uncertainty continues to dominate the topic of conversation, I hear many mortgage professionals looking for solutions. As a business owner, this market has challenges that determine your bottom line — your very livelihood. As an LO, your pipeline may be challenged to stay full or even active.
This is what many people across the country are facing — uncertainty. Where will my next loan come from? Will the referral pay off? How can I find more business? How can I run leaner?
Market cycles dictate our business forecast and impact our teams in many ways, but the one thing that holds true is the need to constantly hone your craft. As independent mortgage professionals, our community is used to being flexible. We have 70+ lender options available to find the home loan solution that's best for borrowers. But even more than that, we have a community of experienced mortgage professionals to draw upon.
That's exactly what we're leaning into at our 6th annual Fuse National Conference in October — the expertise that's within our trusted community. This year, it's even more important to come together to learn new strategies from the industry's best and brightest to manage your business, train your team and leverage the tools that are available.
This is how we not only survive this market cycle, but succeed in it.
In the spirit of unity and progress, I urge you to join us at the Fuse National Conference. Let us celebrate our achievements, forge meaningful connections and empower ourselves with knowledge. Together, we can shape the future of the housing industry and continue making a positive impact on the lives of countless individuals and families.
MBA Members,
In June, MISMO held its Spring Summit in Portland, Oregon, and hundreds of mortgage professionals from across the industry were in attendance. FHFA's recent credit scoring changes were a hot topic. What will the impacts be upon business? How could the new requirements change the lending landscape? Many joined MISMO's Summit for an opportunity to learn more, and they came to the right place.
MISMO started its work around these changes shortly after the announcement. The early discussions began as educational sessions. MISMO coordinated with FHFA to hold a series of webinars where representatives from the agency shared the reasoning behind the changes and industry professionals learned the basics of the proposal.
During these discussions, industry practitioners provided feedback, and the meetings — several of which took place at the Summit — surfaced issues that will inform FHFA's implementation of the policy update.
MISMO will continue to work with the community to update relevant standards and provide support to the industry through the transition and implementation of the changes.
This is just one example of MISMO's valuable work as a trusted convening platform within the mortgage ecosystem. Communication, education and thoughtful consideration from every corner of our industry are essential if we are to work most effectively and implement meaningful changes. Mortgage finance industry veterans know that MISMO is the place to bring challenges, and together, we'll continue to find solutions that meet the evolving needs of our industry.
Robert Broeksmit, President and CEO
Alicia Huey, President and CEO
NAHB Members,
Homebuilders and property owners enjoyed a big win in late May when the U.S. Supreme Court issued a unanimous decision in Sackett v. Environmental Protection Agency (EPA) that will force the Biden administration to overhaul its "waters of the U.S." (WOTUS) rule.
The Sackett case focused on government regulation of a wetland near a roadside ditch. The government believed it had Clean Water Act (CWA) authority over the wetland because it claimed that the wetland, in combination with other nearby wetlands, had a "significant nexus" to Priest Lake, Idaho.
The significant nexus test that establishes federal jurisdiction over minor waterbodies such as isolated wetlands or human-made ditches is a critical part of the Biden administration's WOTUS rule. In Sackett, the Supreme Court rejected the significant nexus test and the EPA's reasoning.
The Supreme Court explained that in order for a wetland to be regulated under CWA, it must have "a continuous surface connection to bodies that are 'waters of the United States' in their own right so that there is no clear demarcation between 'waters' and wetlands." As a practical matter, the court found only wetlands that are indistinguishable from waters of the U.S. are covered by the CWA.
NAHB had filed a friend-of-the-court brief in the Sackett case, arguing that it does not make sense for isolated wetlands, isolated ponds or human-made ditches on private property to be subject to federal jurisdiction.
NAHB wants to hear from you. Presently, we understand the Corps has temporarily halted the issuance of newly approved jurisdictional determinations (AJDs) pending further guidance from Corps headquarters. However, you can still submit preliminary jurisdictional determinations (PJDs) for potentially jurisdictional features on their property and proceed to the CWA 404 permitting process — if they so choose.
For those who have already sought such a permit, NAHB asks that you forward us any communication from either of these federal agencies about your permit request.
Tony Thompson, President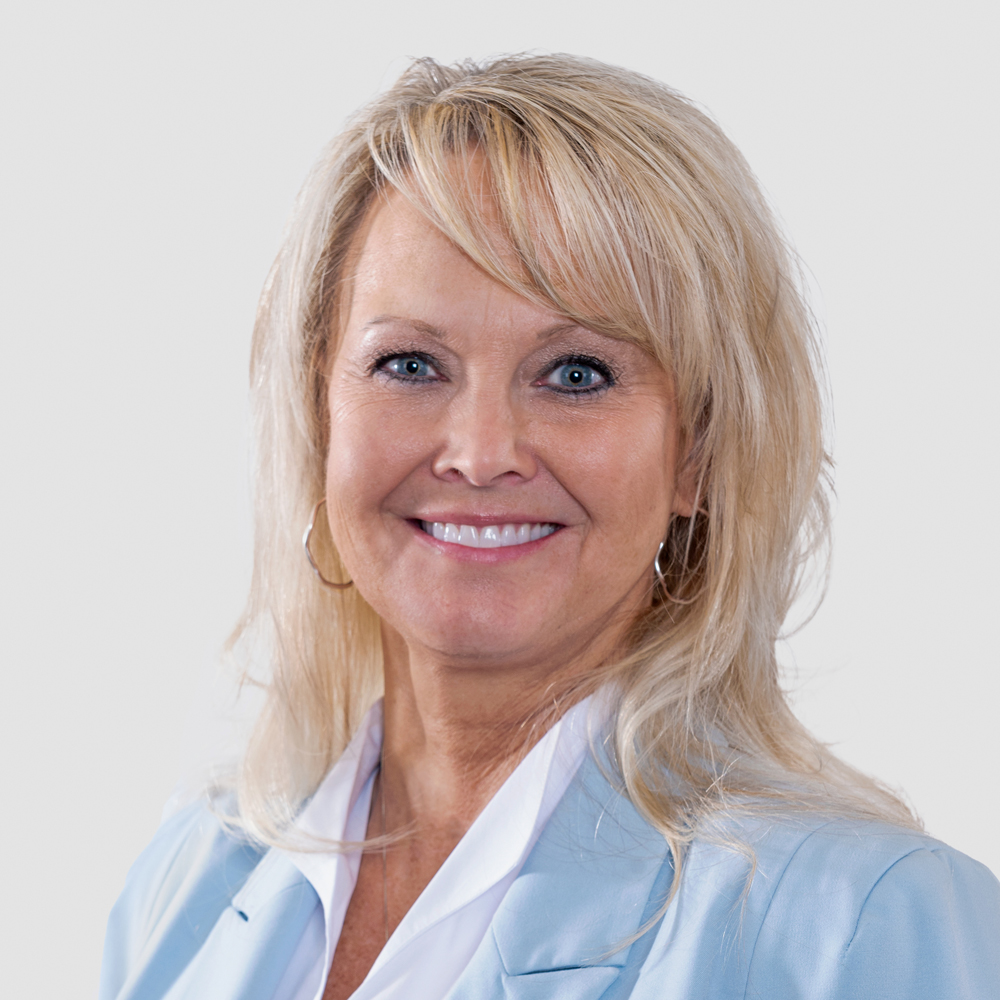 Tracy Kasper, President
NAR Members,
The Washington Post reported earlier this year that stability was the No. 1 trait members of Generation Z seek from prospective employers as this group continues its graduation into America's workforce.
Born between 1997 and 2012, Gen Z has been widely recognized in the media for its acute distinctions from other age groups — already breaking records for voter turnout and for levels of diversity and education not seen elsewhere in the U.S.
Stability, of course, in many ways represents one of the most attractive features of homeownership. Home is where we start families, raise children and grow old beside those we love. These structures offer safety and comfort and financial security and one of the best possible paths toward long-term wealth.
It's no surprise then, given this generation's desire for permanence and security, that many Gen Zers are already pursuing their own piece of the American Dream.
NAR's most recent "Home Buyer and Seller Generational Trends" report examined similarities and differences between home buyers and sellers across various age groups.
Among a host of relevant findings, perhaps most noteworthy is the fact that Gen Z now makes up 4% of homebuyers in America.
"As the youngest generation of home buyers and sellers, it's encouraging to see Gen Z entering the market," NAR's Deputy Chief Economist and Vice President of Research Jessica Lautz noted when the report was released. "Their desire for homeownership is strong and many are relying on family support systems to help them make their first real estate purchase."
Another key revelation from the report is the fact that baby boomers once again represented the largest segment of U.S. homebuyers. Millennials had been the biggest from 2014 to 2022. Despite the advanced age of this demographic, baby boomers are showing a prolonged ability to capitalize on the equity many have accumulated through decades of homeownership.
"The majority of baby boomers are repeat buyers who have housing equity to propel them into their dream home," Lautz added. "Baby boomers are living healthier, longer lives and making housing trades at later stages in their lives."
NRMLA Members,
Once a year, typically in the fall, the reverse mortgage industry comes together for its largest event of the year: the Annual Meeting and Expo. This event gives professionals an opportunity to catch up, meet with regulators and subject matter experts, discuss the trajectory of the marketplace and share ideas for success.
This year's meeting takes place Oct. 23-25 in Nashville, Tennessee.
NRMLA's Annual Meeting and Expo also provides an excellent opportunity for individuals from the forward mortgage space to learn reverse mortgage sales strategies and key compliance issues, and to meet one-on-one with wholesale investors and other important vendors.
Older homeowners hold $12.39 trillion in home equity, according to the quarterly NRMLA/Riskspan Reverse Mortgage Market Index. A growing percentage of these households are using their home equity as a strategic asset when developing retirement plans, which makes reverse mortgages a critical program for your clients.
At most NRMLA conferences, we not only discuss reverse mortgages but oftentimes the broader economy and issues impacting America's aging population. The more informed you are, the better equipped you are to advise your clients about whether a reverse mortgage is the right option for them.
Our meetings provide a valuable forum for mortgage professionals to learn something new and to grow professionally. With insightful speakers and informative panels, you'll leave with a wealth of knowledge that can help advance your career. Don't miss out on this great opportunity to network with peers and industry leaders alike. We look forward to seeing you in Nashville.
Steve Irwin, President and CEO